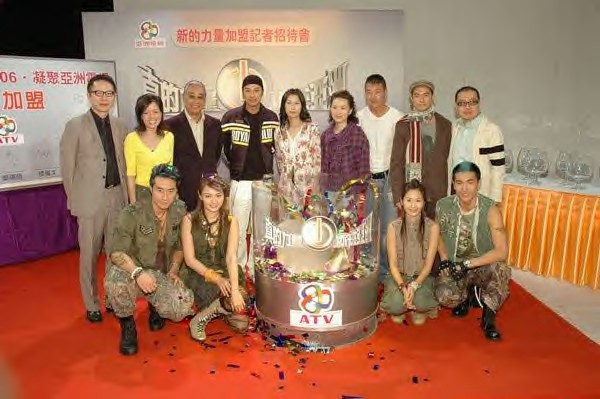 from atv's official site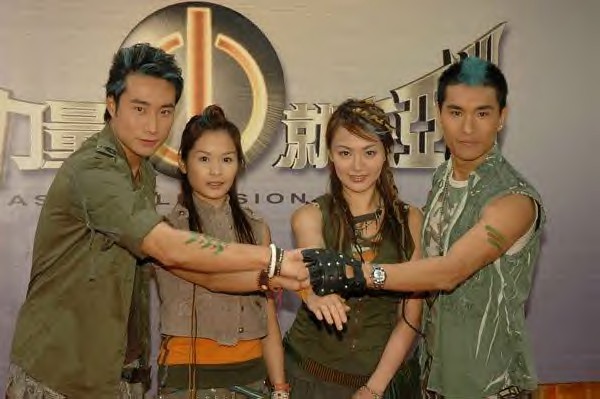 from atv's official site
ATV's new performance strength, many famous actors, actresses, reporters, ATV's administration aboard attend this grand meeting.

In 2006, ATV will be able to increase the collections of the manufacture quantities. Some of the grand production series include: right now broadcasting "Sentiment to fall a Night of Intermediate belt", the heavy play "Will be duty-bound not to turn back", carries over by the real document terror "Hong Kong Wonderful Document Factual record", the Guangdong opera legendary of the "Theater fan Sweetheart". Coming soon, "When Fat Cat Will meet Stupid Child", a generation of martial arts master of great learning and integrity "Leaf Asked Biography", thoroughly discloses the modern husbands and wives boudoir happy event "Imperial Husband to have Technique", the new generation "the Setting sun Infinite Is been good" and the heart breaking love story "Sea Fukuda"... And so on…

In the future days, ATV decides to promote more new actors and actresses that had received approval from audiences in the last few years.

Today, the Asian television especially holds a press conference, ATV officially announce to the audiences the super stars of the year 2006. The entertainer transport business vice- president Yang Shaohung is there along with other administrators to promote new actors and actresses one after another.


*** Please note that these series' titles are temporary translated, not the titles that would appear on the video tapes.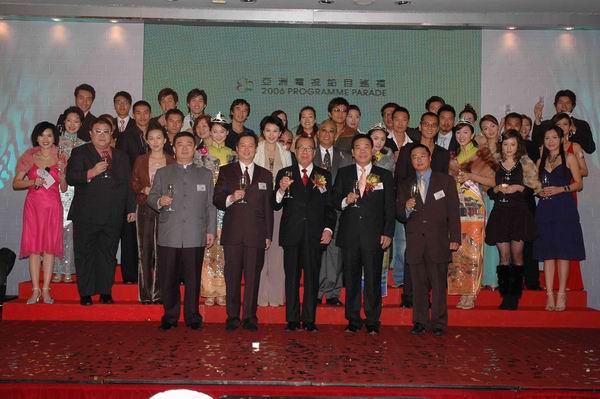 from atv's official site
Yesterday, November 23, 2005, the "Jianshazui America Lihua" hotel held the 2006 ATV program. This grand meeting involved ATV's president along with ATV foreign business senior vice president, Miss Asia 2005 and many famous actors and actresses. The entire administrative personnel and the entertainer toasted a group photo.


November 23, 2005:
當肥貓遇上笨小孩
"When Fat Cat Meets Stupid Child"
(Please note that this is just a temporary translated title, not the actual title that would appear on the video tape)

from atv's official site
This series reflects a society that struggles to improve immortal spirit in the mind of the Hong Kong citizens. This series fills with happiness along with sadness that will threaded up audiences' heartstrings. Life is joy able and heartbreaking at the same time. People must live to pursue their goals through ambitions and determinations. The main character in this series represents wisdom. Another character suffers from cancer but with the helps of friends and family, she once again gains hope and willing to face her obstacles in this life.
November 21, 2005:
"Happy Family" actors and actresses went to their tea dining room to have fun and also to collect public's opinion. Every since "Happy Family" began broadcasting, it won mass audiences' support; also, in order to collects the residential opinion, Yu Ya, one of the actor, meets with residents one by one to directly converses exchange. Yesterday, "Happy Family's" main actors includes: Chan Chin Pang, Kylie Kwok, Derek To Tin Ho, Lau Hoi Pang, William Chow Chi Ho and so on, went to the China dining room that held "33 collections public opinions" and reporters, directly listened to resident's opinions.
"Happy Family" will meet on Monday 5:00 to 7:30 pm at the Asian television program. The series narrates in a home ownership unit, lived to represent the proletariat audience's five person of families, including the old, middle-aged and young three generations, each artificial life was bustling about, has the different values and the outlook on life, in addition frequently appeared the different social division neighborhood, has initiated a succession of current event and the entertainment hot topic of discussion, respectively had the critique, respectively had the brilliance.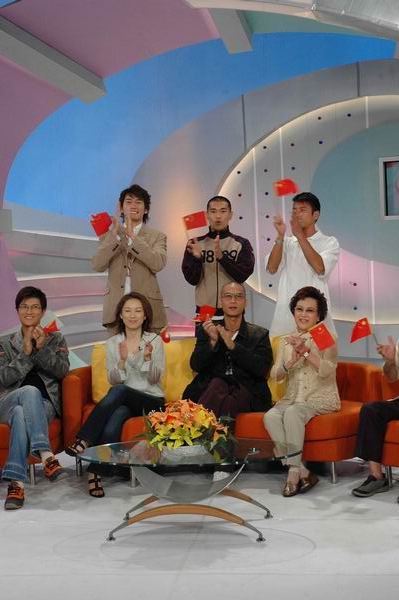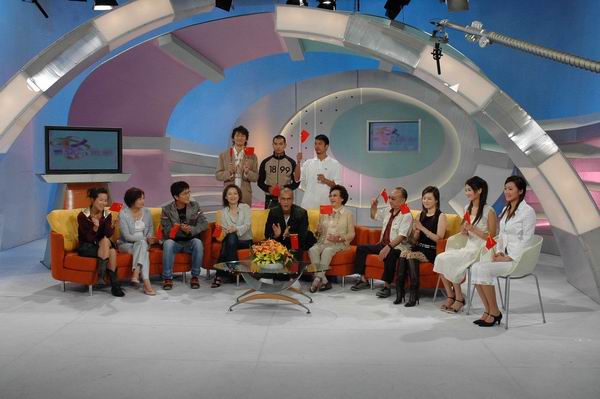 ATV's 2006 grand productions. Famous actors and actresses attended this meeting, included:
Amy Chan Sau Man
, Chan Chin Pang, Gilbert Lam...
November 15, 2005:
Best assistant actress award this year. All members of Happy Family came to congratulate her. Furthermore, ever since this comedy had been air, it received a very high rate from audiences.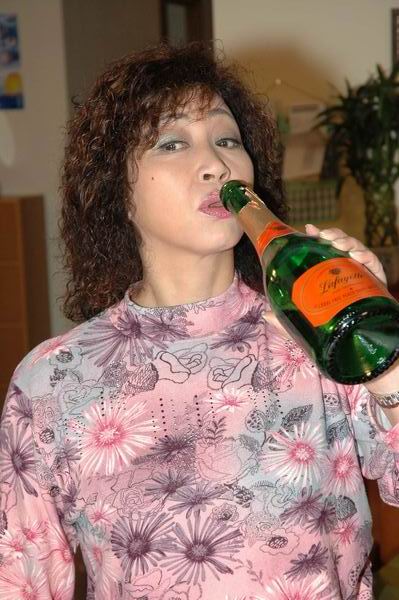 November 14, 2005:
Every year, all actors, actresses, newspaper reporters, radio hosts came out to join a very special activities. Fans in Hong Kong, Taiwan… also came to join them along with other fans overseas. These activities went toward schools and hospital donations.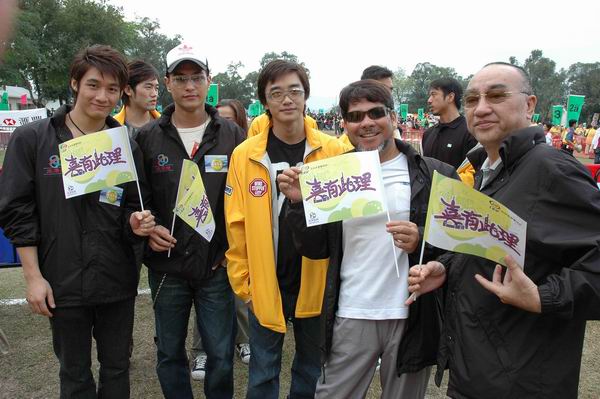 November 2nd, 2005:
(Photos are taken by Cherry)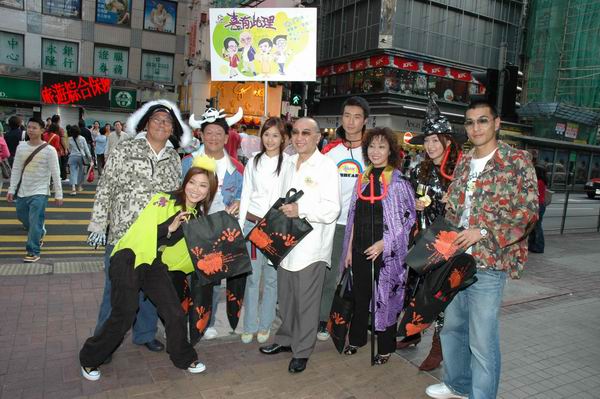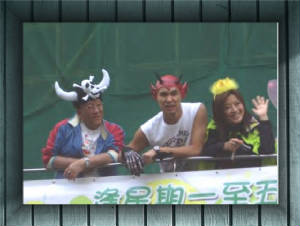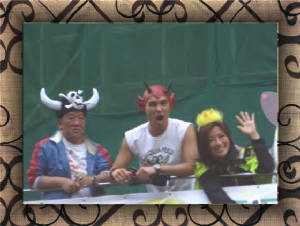 Halloween parade continue. Promotion for Chin Pang's new series: Happy Family.
November 1st, 2005: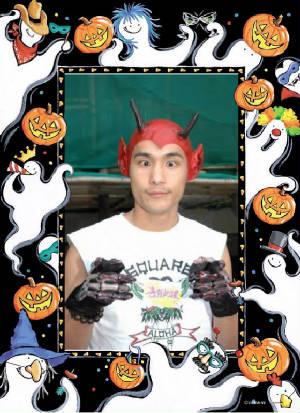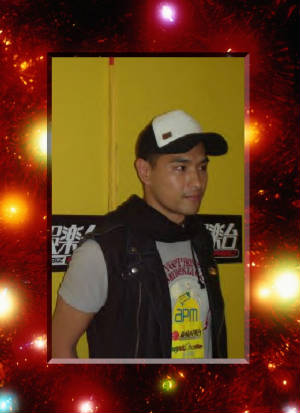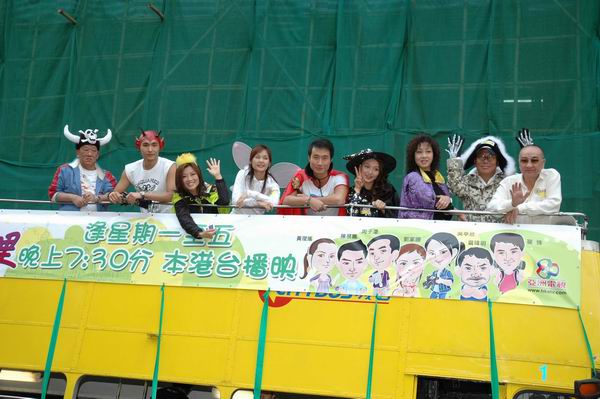 Halloween customes parade for Happy Family (Chin Pang's newest series).
October 27th, 2005:
Chin Pang is promoting his new ATV series. All fans are looking forward to watch this.