February 4th, 2004:
Veteran actress Lee Heung-Kam invited Sau-Man, Chan Chin Pang, Ma Jing Tao and others in the cast and crew of ATV's OI JOI YAU CHING TIN (LOVE HAS ANOTHER DAY or LOVE IN A MIRACLE) for a three-table banquet the night before last to celebrate the Lunar New Year. As Yammie Nam Kit-Ying spent several days on the set shooting a guest role for the series, Amy Chan as asked if she noticed anything untoward while working with the troubled actress. Chan: "I didn't have any scenes with her. The only time I saw her was when we were shooting the poster but we didn't get a chance to talk. She seemed fine when I saw her."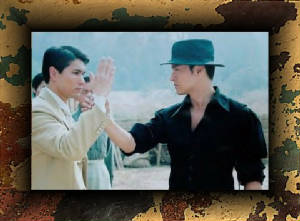 January 19th 2004: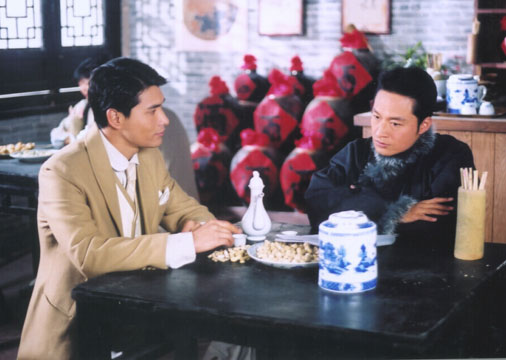 Amy Chan Sau Man and Ma King To days ago worked on a pig cage water torture scene for their ATV series OI JOI YAU CHING TIN (LOVE IN HEAVEN WITH LOVE or LOVE IN A MIRACLE). In the show Chan Sau Man is the surrogated mother for the married Ma King To. Other casts are Chan Chin Pang, Ma Su... Finally they are accused of adultery and have to drown in pig cages. They have a passionate kiss scene on a single bed. The producer and Ma King To exposed that Chan Sau Man said after seeing the bed, "Size isn't important, technique is the most important." However Sau Man swore that she has never said that.
january 17th, 2004:

Back in the 1990s, Amy Chan Sau-Man and Steven Man King-To were reportedly involved in a bitter feud while shooting the ATV series THE GOOD OLD DAYS (JOI KIN YIM YEUNG TIN). In recent weeks, the two, including Ma Su and Chan Chin Pang, have been on location in Panyu working on the new ATV drama OI JOI YAU CHING TIN (lit. LOVE HAS ANOTHER DAY). When reporters from Oriental Daily News noted to Chan that the frosty relationship between her and Steven Ma has seemingly warmed, Chan responded: "We are get along very well. Working with him this time, we communicate much more than we did in the past. We're both more relaxed about things because we've both matured."
January 16, 2004: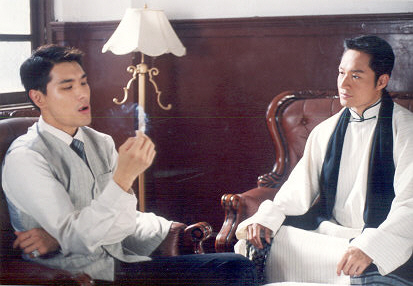 Amy Chan Sau Man and Ma King Tao have settled their differences years ago and work on their ATV series. Sau Man plays a 20 year old girl, Yammie Nam Kit Ying is a guest stars in three episodes as a woman who is under pressure in a rich family and finally commits suicide, along with Chan Chin Pang and Ma Su...